Okanagan Periodontics
Referring Offices
Dr. Steven Faigan Appreciates Your Referrals
It has been almost 20 years since I first opened my Periodontal Practice in Kelowna. I would like to take this opportunity to express my appreciation to the dental community for continuing to support my practice, and I would like to remind you of the services that I continue to offer you and your patients.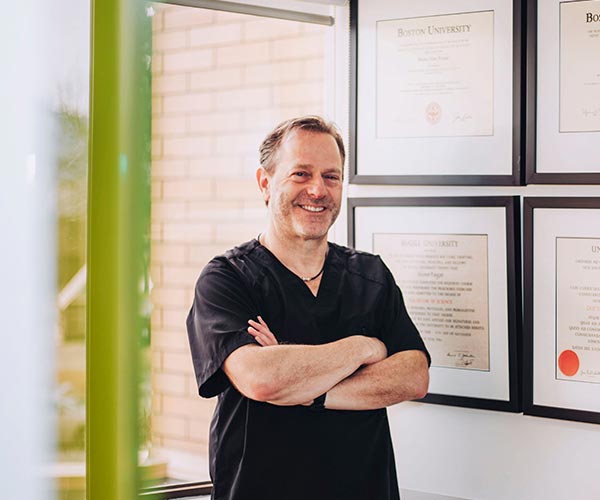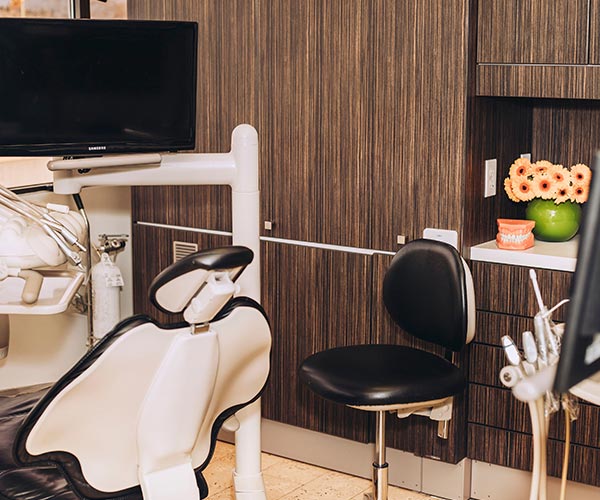 Full service, restoration-driven periodontal and implant surgery:
I have always been a restorative driven periodontist and have been performing site preparation and placing implants over 20 years with a full service approach. I have a particular interest in working in the esthetic zone with experience with utilizing cosmetic periodontal surgical techniques ( root coverage, ridge augmentation, esthetic and functional crown lengthening) in tooth supported and implant supported restorative dentistry. The majority of anterior implant cases will be returned to your office for final restoration with provisional abutments, and temporary crowns and bridges for optimum guided tissue healing.
In order to expedite treatment we offer the following services:
Efficient scheduling of referral appointments within 4-6 weeks and emergency within a 1 week.
Timely correspondences via courier, fax or email utilizing computer generated charting and digital radiography.
For prescription procedures, surgical therapy can often be carried out at the first appointment following a simultaneous consultation. This is facilitated by forwarding radiographs and clinical photographs. This service has been especially helpful for out of town patients. 
Some technology we use in our office:
Adjunctive non-surgical periodontal therapy: Local delivery antimicrobials, host modulation therapy, and photodynamic disinfection(Periowave)
SIRO Laser Advance 980nm diode laser: Soft tissue surgery (incisional, excisional, ablation), photodynamic therapy, laser assisted periodontal therapy.
NSK VarioSurg ultrasonic surgical technology.
VELscope fluorescence visualization technology to aid in detection of oral mucosal abnormalities and in guiding incisional and excisional soft tissue biopsies.
Inhalation(nitrous) and oral sedation.
The following list outlines some of the periodontal and implant related services that we provide:
Atraumatic extractions with socket preservation and reconstruction grafting.
Hard and soft tissue ridge augmentation.
Esthetic and functional crown lengthening.
Mucogingival surgery with either host or donor soft tissue.
Pocket reduction via resective and regenerative surgery.
Lateral sinus grafting and localized vertical sinus augmentation simultaneous to implant placement
Immediate and delayed implant and provisional placement.
CT guided implant placement and provisionalization technology.
Placement of final prosthetic abutments and "Locator" overdenture abutments
I provide open and closed tray impression copings for implant level impressions.
Manual hand driver and torque driver loan service.
Remember
You Don't Need A Referral To Visit Okanagan Periodontics